There's a significant gap between the skills of today's workers and the complex skill sets needed in our 21st century workplace. To help bridge that gap for the HR field, the SHRM Foundation has launched the Human Resource Registered Apprenticeship Program (HR RAP). It's an opportunity for you to hire, develop and build your own talent pipeline from the ground up—skilled HR apprentices who reflect today's diverse population, and who are trained to address your specific business needs.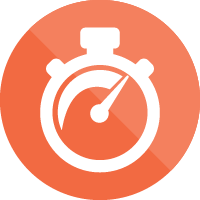 Improved Productivity & Increased Employee Retention
Apprentices trained by your team are better-equipped to address the unique challenges of your business and are more likely to become long-term employees.
A More Skilled Workforce
HR RAP participants receive classroom instruction along with on-the-job training from your company, and will be prepared to take the SHRM-CP exam.
A Deeper, More Diverse 
Talent Pool
The HR RAP helps you activate inclusion initiatives. It is designed to access talent from differing backgrounds, including veterans and other underrepresented groups.
Matters of Fact About HR RAP
This apprenticeship is designed to meet your needs.
The content of the HR RAP matches nationally recognized criteria for the position of an HR Specialist while giving you the ability to tailor the program to your organization. It prepares the apprentice to take the exam for the SHRM-CP, a credential held by more than 69,000 professionals globally.
Apprenticeships are an investment of training dollars.
Approximately 91% of workers who complete apprenticeship programs remain employed, leading to higher productivity as well as lower turnover and recruitment costs.
Apprenticeships help meet diversity, equity and inclusion goals.
The HR RAP gives you tools to attract individuals from untapped talent pools who will add value to your business.
The SHRM Foundation Makes It Simpler By:
Providing an in-depth outline for training an HR Specialist
Recommending higher-education institutions for the classroom/technical training
Providing guidance for mentors/supervisors
Assisting in completing all paperwork requirements
"The apprenticeship program makes Aon a better company. It provides Aon access to talented and diverse individuals while allowing for on-the-job and in-the-classroom training. The program provides a pioneering approach to recruiting, hiring and retaining motivated, entry-level colleagues, and has opened up new and inspiring avenues for our People Organization and the firm overall."
Get Started
* Required field