Are you looking for a career where no day is the same as the last, you contribute to your organization's success by giving colleagues the opportunities and tools to succeed, and you have significant growth potential and a well-established career path? Then Human Resources is for you.  Recognized by U.S. News & World Report as No. 17 on its list of Best Business Jobs and as one of the 100 Best Jobs overall for 2020, the role of HR Specialist gives you the chance to enter an occupation that will recognize your passion for making a difference.  But you are new to HR and need an affordable way to enter this dynamic career. The SHRM Foundation's Human Resource Registered Apprenticeship Program (HR RAP) can help. 
The HR RAP:
It's a Chance to Learn While You Earn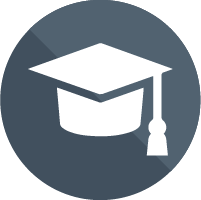 In-Class Coursework Credits
The Nationally recognized SHRM-CP
The HR RAP
is for you if:
You want to start your career now
Paying for post-secondary training to qualify for a profession is a challenge
You're ready to make a multi-year commitment to achieve your goals
It's a Free Program.
It's a Once-in-a-Lifetime Opportunity
The HR RAP has a detailed set of learning outcomes derived from on-the-job and classroom learning
The HR RAP is designed to prepare you to take on the responsibilities of an HR Specialist.
The program concludes with your earning the SHRM-CP
You will have the opportunity to earn a nationally recognized credential with value in the marketplace and take your first step onto a career pathway.
Apprentices are employees from day one
Over the course of the apprenticeship, you will receive agreed-upon wage increases commensurate with your performance.
Tia Plunkett-McQueen, SHRM-CP
Chief of Staff and Executive Director, Human Resources, Achieving the Dream
"As an HR professional, I recognize the value of the SHRM-CP. By linking the SHRM HR RAP to the SHRM-CP and creating a new entry point into this field, the SHRM Foundation gives employers the opportunity to provide a non-traditional entrant the ability to enter HR with all the tools for a successful career."
Resources for Apprentices